2020 Jazz Festival
Oct 18-25, 2020
Celebrate Dizzy's 103rd birthday with a FREE virtual week of jazz.
BONUS SUNDAY 10/25 CONCERTS
6:30PM EST
Serge Frasunkiewicz
Serge Frasunkiewicz on piano, Jhoninha Medeiros on acoustic bass and André Braz on drums, the Memorial Jazz Trio explores the Brazilian rhythmic and melodic richness in line with Jazz improvisation and musical freedom. With the trio, the presentation will feature 2 special guests – Lívio Almeida on sax and Moisés Alves on trumpet. The repertoire includes authorial compositions, classics of Jazz, Bossa and Choro music, always with arrangements that highlight and explore the sound of the group.
SUPPORT (US and International)
VENMO: https://venmo.com/JazzTrio
PAYPAL: musicianserge@gmail.com
SUPPORT (BRASIL)
Banco do Brasil
Ag: 2881-9 conta: 11962-8 (Brazil)
8:00PM
Gino Castillo
Gino Castillo is an Afro-Cuban jazz percussionist, singer and leader of the lowcountry band Gino Castillo Quartet.Their high energy performance brings dancers and non-dancers to their feet. Castillo began playing drums when he was five-years-old and later enrolled in a music conservatories in Havana. After discovering a passion for Cuban Jazz, Castillo dropped the drums for congas and eventually studied under the legendary Oscarito Váldes of the band Irakere. Castillo collaborated and recorded with many international artists before moving to New York for several years to make it as a solo artist.
SUPPORT: https://venmo.com/Gino-Castillo1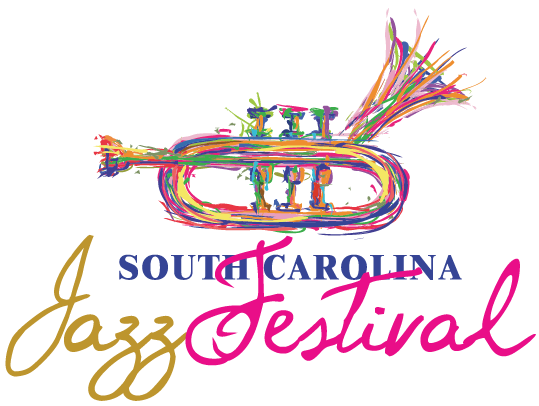 South Carolina Jazz Festival
October 18 – 24
It's a FREE week of streaming jazz concerts October 18-24, 2020! Celebrate Dizzy's 103rd birthday and enjoy a world-class jazz festival wherever you are on your favorite streaming devices. The 2020 SC Jazz festival features international to regional jazz stars from New York to South Carolina and all over.
Visit scjazzfestival.com each day to watch the concerts.
DON'T MISS A BEAT!
Sign up for our eNewsletter